Hard Disk Data Recovery
Empowered with experienced team and advance technology, we do offer a Critical Response Recovery Service. Critical Response Recovery is defined as a recovery conducted after normal business hours wherein resources must be scheduled and administered in the timeliest manner possible. We offer clients with Data Recovery to assist them with removing or imaging your media; however, most data recoveries require our specialized clean rooms and test equipment in our lab. Data Recovery is offered from typical problems such as:
Unable to boot.
Virus attacks.
Inaccessible drives or partitions.
Unable to run or load data.
Data corruption.
Hard drives crashes/ failures.
Accidental deletion of data.
Natural disasters.
Surface contamination and damage.
Electrical/ mechanical failure.
Employee sabotage.
Missing oprating system.
Partition corruption.
Virus corruption.
Fire and water damage.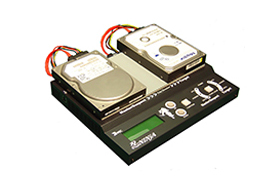 Our Services