Acer Laptop Service
Acer Laptop service center bangalore, we provides top quality acer repair services Acer Laptops and Acer notebooks acer spare parts. The best part is that our technicians are have professionally trained certified engineers we perform quality acer Laptop repair services in Bangalore skilled in troubleshooting and fixing problems such as ACER Laptop display issues, power issues, motherboard failure, virus infections and operating system. Acer Laptop Motherboard chip level Service, Acer Laptop networking services, and other customized services for your Acer Laptops. Excellent repairs, professionalism, fast response time, and complete customer satisfaction are our main advantages. We also provide technical support to individuals and businesses throughout India.
We do customize the ACER services to attain paramount success at the clients end. Quality of the services is never compromised and this makes us the preferred choice among our competitors, contact ACER service @ Jayanagar Bangalore
Please feel free contact ACER Service @ 9900143144.
Some of our few services offered below:
ACER Laptop Service in bangalore
ACER Laptop Chip Level Service
ACER Laptop LCD Screen replacement
ACER Laptop Keyboard Replacement
ACER Laptop Hard Disk Replacement
ACER Laptop Hard Disk Upgrade
ACER Laptop Optical Drive Replacement
ACER Laptop Motherboard Repair and Replacement
ACER Laptop Data Recovery and Data Transfer
ACER Laptop Inverter Repair and Replacement
ACER Laptop Memory Upgrade
ACER Laptop Power Jack Repair and Replacement
ACER Laptop Operating System Install
ACER Laptop Hinges repair, replacement
ACER Laptop Heating Problem Services
ACER Laptop Top Cover Display panel
ACER Laptop Touch Pad Repair & Replacement
ACER Laptop BIOS Recovery & Flashing
ACER Laptop BGA Chip replacements Viruses, Trojan and Spyware Removal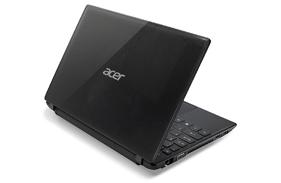 In addition to that we also deal with ACER original Laptop Adapters and Batteries. We made these services accessible to the clients at highly feasible prices. All kind of ACER Laptop & Notebook repairs & services from Hiflex Laptop service center Bangalore. ACER Laptop service center in Bangalore, ACER Laptop repair in Bangalore. ACER Laptop services in Bangalore Jayanagar , ACER Laptop motherboard repair in Bangalore, ACER Service center in bangalore.
Our Services