Refurbished Laptops for SALE
With our experience and expertise in the field of modern technologies, we at Hiflex Technology Services offer a series of branded laptop accessories. The accessories that we have comprises of batteries, adapters, keyboards, DVD Writers, speakers, headphones, lather carry case, etc. to name a few. These are original and branded accessories procured from branded laptop and computer companies such as HP, Compaq, Dell, IBM, Acer, Lenovo, etc. As branded products, these accessories are genuine in quality, have high performancWe at Hiflex Technology Services offer some of the best variants of low cost, refurbished computers, second hand laptops and used laptops to our customers. Our wide range of re-manufactured computers, pass severe stringent quality tests and thus perfect in quality and physical condition. Besides this, we also offer refurbished laptops and servers from the best computer manufacturing companies in World. Our refurbished computers and laptops are available from the range of popular brands like Dell, HP and Lenovo. We aim to provide easy and affordable computers to students, startup businessmen and NGO's. Most of our computers are sourced from the top MNC's and are aptly re-manufactured under proper expertise.
Refurbished computers are re-manufactured computers that are up for sale by popular computer manufacturing companies. These laptops are widely popular for the trouble-free rates and a series of other creditable benefits. These computers have a lesser price because they are returned to the computer manufacturing company due to one or more manufacturing issues. Now, this undeniably does not mean that you are provided with feeble or a dysfunctional computer. In fact, right after the manufacturing issue is detected, experts from the manufacturing work on it to fix all relevant glitches. So, the re-manufactured computers that are up for sale turn out to be perfect in both features and price.
Some of the original laptop accessories also available with us
Original and compatible LAPTOP BATTERIES for all major Brands, etc.
Original and compatible LAPTOP ADAPTERS for ALL brands. (Our power supplies and adapters are available for all major brands of laptops and notebooks. Our high performance adapters are highly system compatible and come in handy while traveling).
Internal LAPTOP KEYBOARDS for HP, Compaq, Dell, IBM, Lenovo, Acer, Toshiba. (Our Laptop Keyboards are compatible with all the major brands and models and are highly user friendly).
Laptop External Drives.
Laptop Hard Disk.(We offer wide range of reliable laptop hard disks with speedy RAM access and high performance desktop application).
Laptop Motherboard, Laptop RAMs DDR1, DDR2, DDR3.
Laptop Screens. (Take a pick for the kind of screen you wish to have for your laptop. We offer Screens with LCD and without LCD as well. Our screens have crystal clear resolution and are highly user friendly.)
Leather carry cases DELL, HP.
Other accessories such as speakers, headphones, etc.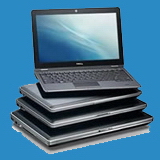 We also deal with Laptop sales of DELL, HP, ACER, LENOVO, TOSHIBA.
Our Services