Welcome to Hiflex Technology Services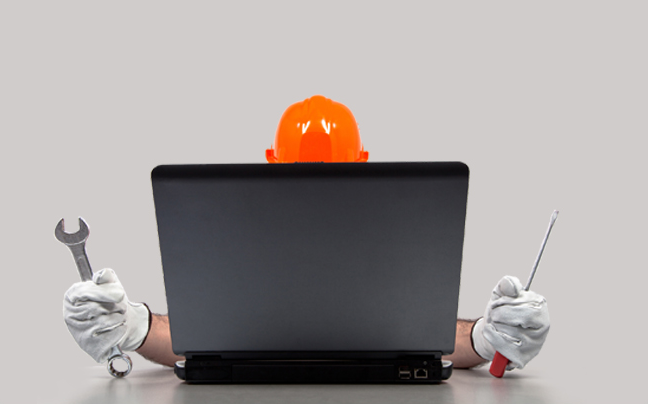 HIFLEX - Multi Brand Laptop Repair & Service Centre
HIFLEX is a Leading Laptop Service Centre in Bangalore, we are experts in all branded laptop motherboard chip level service & total hardware and software company. Hiflex is total end to end technical support, customer care, out of warranty services, specialized in Laptop repairs and refurbishment, through its one stop shop for meet any client need and ensure that clients can focus on their own core competency and increase customer satisfaction.
A highly specialized team handle every single aspect that reputed companies in IT, service standards and customer satisfaction.
The company boasts of its towering success for providing complete client satisfaction by offering them component level repair and service for all kinds of computers and storage devices.
What People Say?
Dell laptop liquid damaged-- Dell official service centre said 21 days minimum and 12000 rs appx with only 3 month warranty, but at Hiflex- 9000 rs approximate with 1 year warranty for HD display delivered within 3 hrs. Superb Service Thanks alot.
Dr. Devavrat Nene
I had a problem with my HP Laptop DV2000 Pavilion with some booting issue & approached via Justdial to HIFLEX, Murali who handled issues their with patience & can interpret the problem over phone, which made me to visit the centre & got it repaired.
Kiran Kumar
Good recommendations and excellent laptop service centre. I recommend people to visit HIFLEX Solutions located in Jayanagar 7th block to rectify their laptop & desktop issues as well.
Nandini
I was very pleased and impressed with the level of service and the timely manner in which they addressed the problem. They were a little costly but well worth the price for the service and speed at which they took care of our laptop repair.
Satish
My daughter dropped the laptop & the screen shattered. I read the reviews online & saw excellent reviews. I visited the store & told it would take 30 minutes. The customer service was exceptional and was equally impressed with the workmanship.
Saharsh
Very polite, professional, and even stayed a little later than closing to ensure i got my laptop back same day. This is the place to go for quick laptop repair services, Hiflex Technology Services which is located in Jayanagar 7th block, Bangalore.
Prashanth