Laptop Repair Services
Laptop Service @ HIFLEX is the one of the best Laptop Service providers having 10 years of experience in the field of Laptop repairs & solutions, we do all range of Laptop repairs, Our professionally trained laptop service technicians well experienced and qualified in troubleshooting and repair all Major branded Laptops like, Dell, HP, Lenovo, Acer, Compaq, Toshiba, Sony, IBM, Laptops. When ever you need of laptop repair supports just call HIFLEX and get an instant solution.
Some of the special laptop accessories available with us include:
Laptop Motherboard Chip Level Service.
Laptop Accessories for all brands.
Broken Laptop Rework Solution.
Data Recovery from Broken Laptop.
Laptop Hinges Rework Solution.
Broken Laptop Display Screen Replacement.
BGA Chips Replacement.
Bios Errors & Password Removal. Up gradation of Hard Disk Drive & RAM.
Laptop is on but no display - Motherboard Problems.
Fix Laptop motherboards - Water damage, Dead motherboards.
Hard Drive - Makes nosie, Blue screen, Missing system files.
Power Section Problems - Won't boot, No sign of power.
LCDs - For dim or flickering screens, No Back light, Broken, Blank screen.
Power Jack - Need to move around to make it work or Physically Broken.
Install Win98/2000/NT/XP/Vista/Win 7/8/10, apple OS and all software.
Data recovery - All types of Data Recovery from the hard drive.
Troubleshooting hardware and software problems.
Pickup & Drop Facility available for Laptop Service.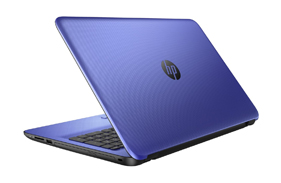 In Laptop Service @ Hiflex , our professionally trained Laptop technicians have a very good knowledge in all range of laptops, our skilled technicians can able to perform component level services for all range of laptop motherboards, we are capable to do component level services by checking all electronic components such as Transistors, ICs, Connectors, Resistors, BGA ICs, & Mosfets, our laptop service technicians can also solve display problems like faint displays, dead displays, white displays and flickering displays. Apart from laptop repair, we also provide services like Data Recovery, Software Installations, Password Removal, Virus Removal, Spy ware Removal and OS Installation. Hiflex offer a fast turn around time on most of the laptop repairs.
Contact Hiflex Technology services for any type of laptop related problems! We will solve your laptop repairs instantly. Send your laptop repair estimate request to get a Service estimate for your laptop. To reach us Call our customer care number 080-22445809, 080-22445810, +91-9900143144.
We also deal with laptop repair service of major brands like DELL, HP, COMPAQ, ACER, LENOVO, TOSHIBA, SONY, IBM .
Our Services